CLP1 – Students Power Point Presentation
Kyle and Joe presented a full lesson on Surface Tension.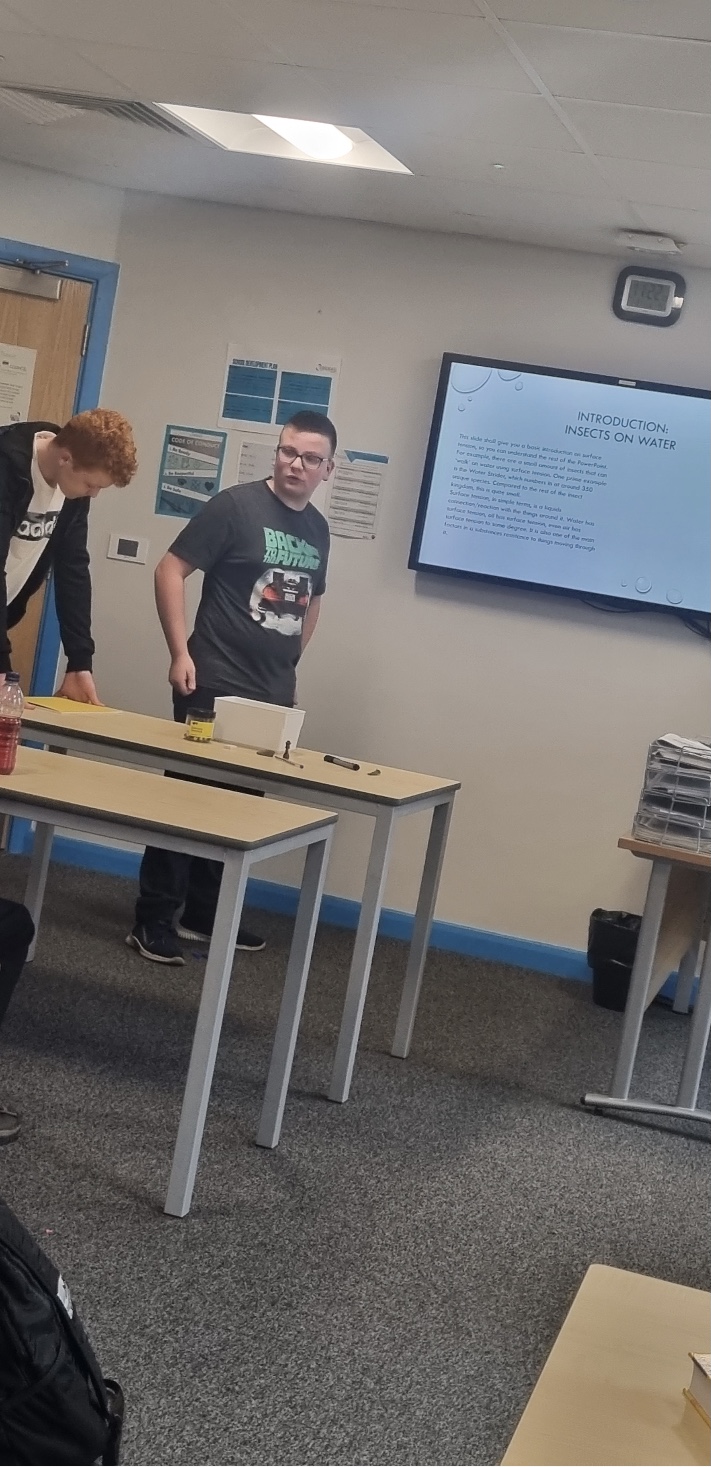 They created a PowerPoint and work sheets for the other students and staff to complete.
Showing great teamwork, ICT and communication skills.
The staff and peers enjoyed the lesson and were fully engaged throughout Kyle and Joe's delivered lesson.
Well done, lads!