Autumn 1 Class Overviews
As we reached the end of the first half term at SPT, it has been great to see new students settle in and welcome back our existing cohort.
Here is an overview from some of our form tutors on what their classes have been doing over the half term:

SPT 1
"As this has been a new start to a new school year we have been focused on getting our assessments done and the student have done very well to participate in this.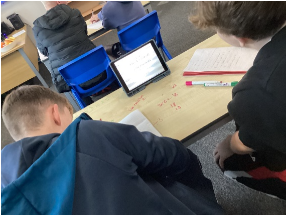 They have had a very clear understanding that this is to help them going forwards with the rest of their academic year.

In maths the students have adapted very well to working in pairs and enjoying showing their maths working out on their tables with their board markers.
In English the students have been focusing on covering crime and punishment, with this we have used 'Hunger Games' film. They have enjoyed covering this topic and it has helped them to understand punctuation and reading.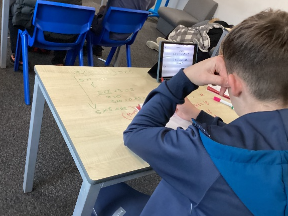 In PSHE we have covered 'knife crime' topic. They have really took a lot of information away from this and done extremely well in understanding the British Law on carrying knives and the personal affects it has on people.
SPT1 have also really enjoyed their vocational offers in the afternoon and the chance to be able to experience so many different offers to help them decided on their potential careers.
One of our trips on DofE to Shaw quarry. All the students joined in with a game of man hunt in the forest and absolutely smashed it."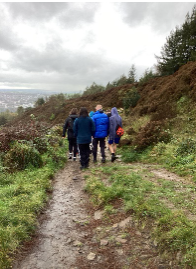 SPT 8
English
"SPT8 students have been enjoying the topic: crime and punishment. The focus this half term has been speaking and listening and SPAG.
The most memorable discussion was based on 'is graffiti vandalism or art?' The students expressed their own opinion whilst looking at pictures of graffiti taken in Manchester. Then the students worked as a team to create their own graffiti canvas wall."
"SPT8 students have been developing their number and place value skills and learning new methods for calculations such as long multiplication and long division.
The students have been applying their maths skills to reasoning and problem-solving questions."
PSHE
"SPT8 students have been discussing what knife crime is. As a whole class, we have read real knife crime stories, reflected on who the victims of knife crime are and how knife crime can be prevented. Additionally, the students scanned QR codes which lead them to websites that can support with knife crime and offer advice."
Employability
"The students have been focusing on teamwork skills and communication skills. At the beginning of the term, the students completed team-tasks: peek and speak, a quiz and elbow pass. The students then reflected on the importance of teamwork and communication."
SPT 4 
"This term, SPT4 have settled in really well at the Mahdlo site, trying to be the best that they can be!
Both students and adults have worked as a team to support each other in our new setting.
Students have most definitely tried to make the most out of each session.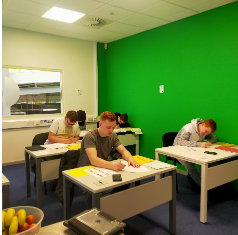 We have had many fantastic learning opportunities and students have shown great focus and progress so far across the curriculum."
Maths
"We've been looking at multiplication and division. We started off with simple sums and then looked at multiplication and division of decimals by 10, 100 and 100, and square numbers, and division with remainders. We've also done positive and negative numbers."
English
"We've been doing work on punctuation and grammar as starters and then looking at the hunger games and linking it with crime and laws. They have had a go at writing and creating their own dystopian world."
SPT 2
PSHE
"We have been looking knife crime and internet safety."
Science
"We have been doing plant and animal cells, looking at what makes up a cell.

And finally, many of our students were able to take part in a practical science lesson when they examined a cow's heart in session.
This was a unique opportunity for the students, some had never completed a practical science experiment before."